In a tech update we've long hoped for, Dexcom now offers users weekly push/email notifications sharing key CGM statistics and patterns. The update to the Clarity mobile app (Apple iOS, Google Play) went live just before IDF, allowing users to opt in and receive a phone notification and an email summary with key CGM data on Sundays. These are shown below – we like the email report's simplicity, the strong focus on time-in-range, and the identification of key patterns and week-over-week changes.
We also see this as a new paradigm of engaging with diabetes data, expanding on the strength of real-time CGM. Historically, viewing retrospective CGM data and engaging with it has asked the user to do stuff – at minimum, sit down, log into an account on a web dashboard, and look at the data (to say nothing of connecting cables). The result has been lower-than-hoped-for rates of data downloading, at least as measured in the T1D Exchange. Now with pushed notifications on the phone and via email, users will receive key retrospective CGM data and patterns without burden – all G5 data is uploaded to Clarity automatically, the backend crunches the patterns, and then key stats are pushed to the user once per week. Fitbit does a great job with a similar once-weekly email summary, and we're elated to see some this thinking now coming to CGM.
We'll be fascinated to see how Abbott and Medtronic invest in diabetes data with their CGMs, including the mix of real-time guidance vs. retrospective patterns. Medtronic has historically been strong with retrospective data analytics via CareLink, and its upcoming Sugar.IQ app with Watson (expected launch by April 2018 with Guardian Connect) will similarly change the engagement model by finding patterns and pushing them to the user. In the US, Abbott's just-launched FreeStyle Libre does not have smartphone connectivity yet, though the reader does have nice retrospective data reporting, time-in-range, and an AGP.
Looking ahead, we also imagine a weekly or monthly summary could be pushed to healthcare providers, highlighting all of their patients in trouble, those needing medication adjustments, etc. Glooko's Population Tracker was a diabetes data pioneer on this model, and we see the field increasingly moving in this remote care direction over time.
Dexcom Clarity Mobile App Push Notification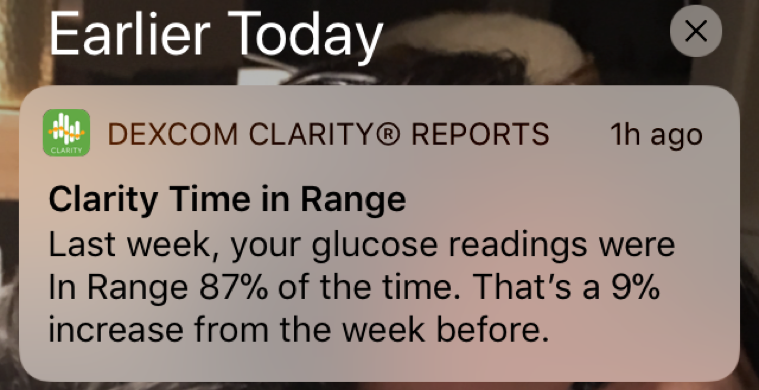 Dexcom Clarity Email Notification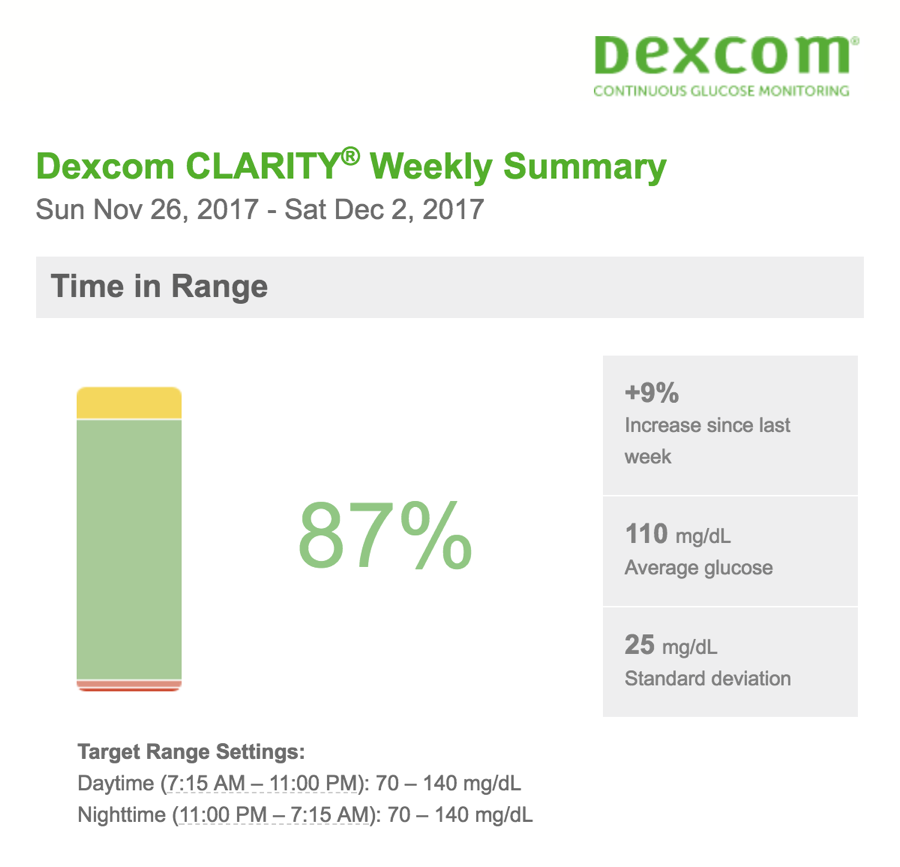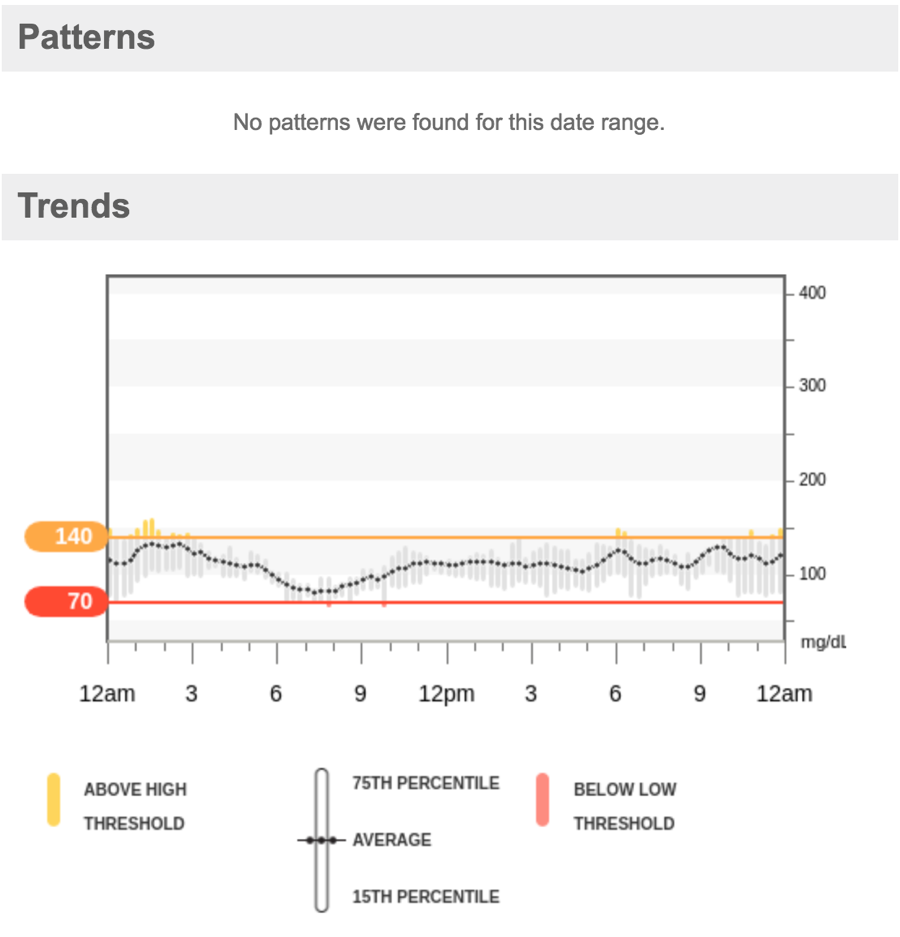 -- by Adam Brown and Kelly Close