Executive Highlights
Yesterday, Companion Medical officially announced the limited US launch of its Bluetooth-enabled, prescription-only, reusable InPen and paired Apple iOS app with a bolus calculator. InPen lasts one year, does not require recharging, is compatible with Novolog and Humalog cartridges, is indicated for 12+ years, and sends insulin dose data in real-time to the paired app. An Android app is expected in 2Q18. InPen stealthily soft launched on December 1, though with this news it is officially public.
InPen is covered by "most of the big plans" – this means payers on the level of UnitedHealthcare, Aetna, Humana, and Cigna. Many patients will have copays of $0 or $50 out of pocket. A "small group" of copays are $120, and one is documented at $334. We see this as tremendous reimbursement momentum for a small company launching a brand-new category of insulin delivery.
InPen is not yet available in retail pharmacies, although Mr. Saint expects the product will hit the shelves "early next year." Given the company's size and what an undertaking this launch is, a limited launch is very prudent. For now, prescriptions will be forwarded to Companion, who will either fulfill the order (if cash pay) or forward the request to a mail order pharmacy.
Early interest in InPen seems quite encouraging, both from patients and HCPs. Mr. Saint told us the interest list can be measured in the "high hundreds," the company has heard from many people willing to pay the full discounted cash price ($549), and he cited "a TON" of provider interest. We are excited to see Companion lay a foundation for this category to grow – we expect dose capture (especially paired with titration apps) will explode in next couple of years.
In a major win for MDI users and their clinicians, Companion Medical just officially announced the limited US launch of its Bluetooth-enabled, prescription-only, reusable InPen and paired Apple iOS app with a bolus calculator. This squeezes roll out in just before the end of 2017, as the company has projected since FDA clearance last August. Companion now expects a CE Mark in 2Q18, back ~3-6 months from the previous hope for end of 2017. An Android app is expected in 2Q18. We share key product details below, or see the company's updated website here.
In a big victory, InPen is a covered benefit under many large payers. CEO Mr. Sean Saint told us that "most of the big plans" – this means payers on the level of UnitedHealthcare, Aetna, Humana, and Cigna – have covered InPen to some degree. Companion has not billed many smaller plans yet, though of course, it's the big payers that drive most of the coverage in the US. Most of the time, InPen will be  reimbursed at tier 3, though we imagine this could improve over time. The range of patient co-pays is very notable – "a bunch" of $0 co-pays, "a group" at ~$50, a "small group" at ~$120, and only one documented one at $334. This is in line with what we heard at DiabetesMine last month.
Given that the reusable pen lasts for a year, we see this as outstanding reimbursement out of the gate for a small company launching a new category in a tough healthcare environment.
InPen's wholesale acquisition cost (WAC) is $665, with a discounted price of $549 for those without insurance coverage. While obviously far more expensive than disposable pens, the discount over a $5,000+ pump is substantial – that must have made a compelling case to payers. Mr. Saint said that Companion has had a number of interested users willing to pay full cash price, indicating substantial patient interest for this category too.
Retail pharmacy availability is expected "early next year." For now, prescriptions will be forwarded to Companion, which will either fulfill the order (if cash pay) or forward the request to a mail order pharmacy. InPen will then be shipped straight to the user, with a separate prescription required for Humalog or Novolog cartridges, obtained from a retail or mail order pharmacy. Along with the pen, Companion confirmed that it is shipping users, save for Medicare beneficiaries due to legality, a free AgaMatrix Bluetooth-enabled BGM.
The free InPen paired app is available on Apple iOS and already has seven reviews (5/5 stars). We really like the home screen data display showing insulin-on-board prominently, as well as the cadence of doses over the course of the day. In the coming weeks, the InPen app will post insulin data to Apple Health, a victory for enabling a diabetes data ecosystem.
InPen actually soft launched two weeks ago (the app stealthily went live on November 30!), though the company has intentionally shipped fewer than 100 pens so far – nailing down aspects of customer service and other commercial operations is key at this early stage. We'll be fascinated to watch social media and hear thoughts from KOLs as this first-in-class smart pen launches in the US. In our interview below, Mr. Saint did note "a TON" of interest from healthcare providers, a terrific sign for the category.
Companion's InPen is just the first domino in a category that we expect to explode in the very near future. As detailed in our competitive landscape, Novo Nordisk and Common Sensing are actively piloting their own devices, while Lilly (also a Companion Medical investor), BD, and Bigfoot (Timesulin) are developing their own products internally. Many of these intend to use insulin dose capture, glucose monitoring, and patient and/or provider decision support to drive far better use of insulin. Based on its remarks at DiabetesMine, Companion Medical will likely move in this direction of guidance over time – for now, the app has a bolus calculator, one of just a handful available in the US outside of insulin pumps (and the only non-pump bolus calculator that automatically tracks insulin-on-board).
Capturing and sharing insulin injection data is going to be a big step for the field, and we congratulate Mr. Saint and Companion team for pushing so hard to get this to market!
Lilly is an investor in Companion Medical, though it's unclear what role it is playing in InPen's launch and commercialization (if any). Lilly's own internal smart pen efforts – revealed a couple weeks ago – are based on the disposable Kwik Pen platform and will include dose capture and a paired app capable of titrating, basal, bolus, and basal+bolus. A few weeks ago, Lilly's Marie Schiller emphasized that Companion has a reusable smart pen solution, which augments Lilly's internal plan for a smart pen that works with disposable delivery. Lilly led Companion's $3 million Series B raise in May 2015. Of course, Companion has also been unwavering in its commitment to making its system insulin agnostic.
Pictures – InPen and Paired Apple iOS App with Bolus Calculator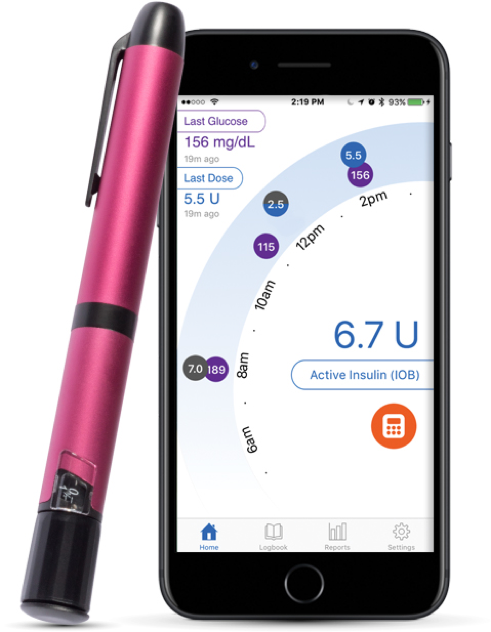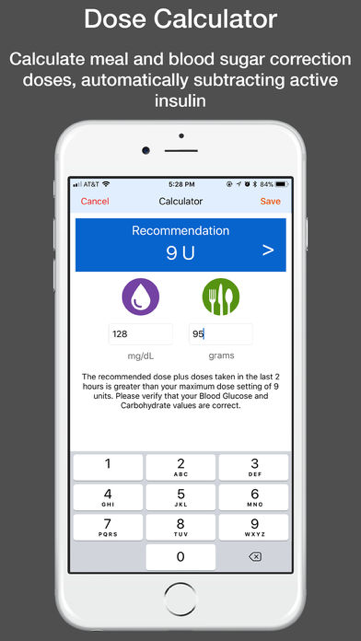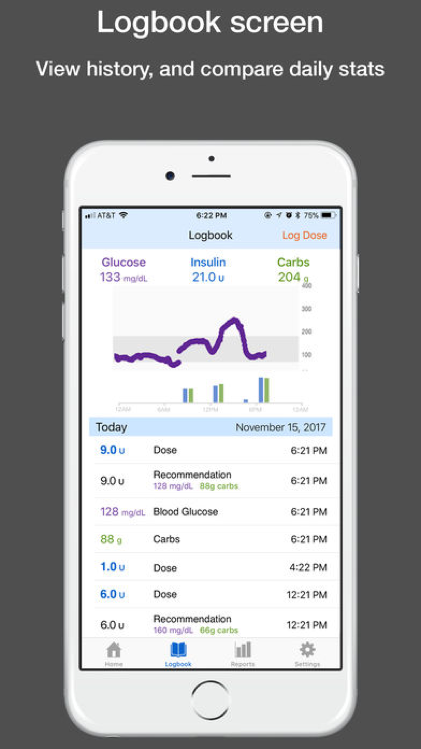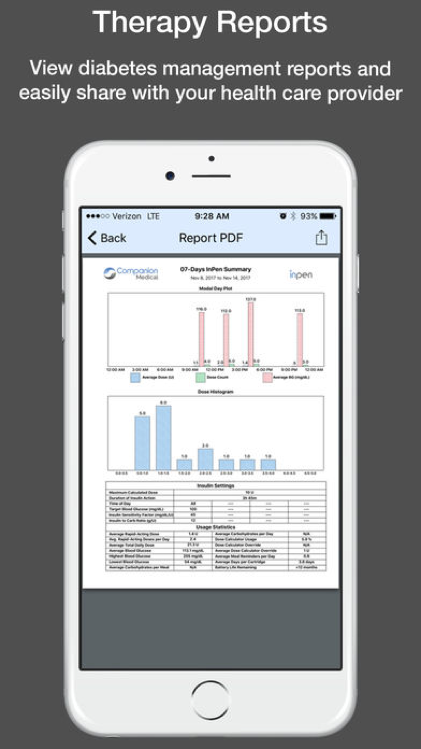 Reimbursement and Prescribing
The Companion Medical team has now spoken to many large US payers, totaling more than a hundred million covered lives. Most "seem to get it" and are advocates, especially those with digital health initiatives. Mr. Saint hopes to maintain the momentum, ensuring coverage increases and improves over time.
We'll be interested to hear how the specific prescription for insulin cartridges goes – this is obviously a change from prefilled disposable pens. Mr. Saint told us some pharmacies sometimes mistakenly think the insulin order is for vials. To mitigate the confusion, Companion has put NDC codes on their start orders. This is why a limited launch is a good idea – it's impossible to anticipate all the pain points.
As outlined in the Q&A below, the team has seen "a TON" of interest from healthcare providers. This is outstanding to hear and never a given – HCPs can be a skeptical bunch, especially with new technology. That said, physicians have long-cited insulin dose data from injectors as a big gap in clinical care today. The supreme value of making this invisible data visible was arguably best captured in a Joslin/Common Sensing poster at ADA, where the connected Gocap identified missed/under-bolusing, extra/over-bolusing, and basal doses taken outside the scheduled time window.
InPen Features
InPen is for use with U-100 Lilly Humalog and Novo Nordisk Novolog rapid-acting insulin, automatically sending insulin doses in real-time (distinguishing between priming and therapy) to the InPen app. The is available on the Apple Store and already has seven reviews (5/5 starts). It is indicated for those 12-years and older, though we wouldn't be surprised to hear that the company is pursuing a lower age indication.
Using insulin and BGM/CGM data, as well as manually logged carbs, the InPen app has features that: (i) calculate optimal dosing; (ii) track a year's worth of dose history and timing; (iii) notify users of extreme insulin temperatures; (iv) remind users to take insulin (including long-acting insulin, which at this time cannot be inserted into the pen cartridge); (v) display last dose and insulin-on-board; and (vi) generate and share PDF reports to healthcare providers.
The reusable InPen device seems fairly user-friendly. Cartridges are inserted and removed with a simple twist (a sub-sixty-second process required once a week to a month depending on use of mealtime insulin), and the enclosed battery does not require a recharge over the entire one-year life. If the phone is out of range, InPen can backfill data to the app, boasting an outstanding year of memory.
Mr. Saint confirmed that any BGM reading uploaded to Apple HealthKit within the last 10 minutes will be auto-populated into the InPen app dose calculator – what a win! CGM data posted to Apple Health (e.g., Dexcom G5) flows directly to the app's logbook, providing "weeks" of overlaid CGM and insulin data. Mr. Saint noted that within Dexcom's G5 app, only 24 hours of glucose data can be displayed at once.
Given the iOS 11 update in September, Apple Health can now accept insulin data. Companion will add this feature in the coming weeks, a very positive addition to the diabetes data ecosystem! While Apple Health is Companion's data-sharing focus for now (Google Fit lacks the ability to store insulin data), in the past Mr. Saint has expressed interest in "potential data partnerships" with Glooko, Tidepool, Dexcom Clarity, and others. We'd love to see collaborations on this front and would expect significant interest from potential partners based on the analytical value insulin injection data adds.
Selected Questions & Answers with CEO Mr. Sean Saint
Q: How much provider interest has there been in InPen? 
Mr. Saint: A TON. Doctors see the combination of two technologies that they get (pumps and pens). This very intuitive to them, and they get it.  So, they are ready to go. Even with doctors that are very pump centric, what they see here is the ability to bring pump-like features to those who they have previously failed to convince. So, we haven't had a lot of push back.
Q: What was the hardest part of this launch over the past 1.5 years?
Mr. Saint: Probably knowing when to hold the line on what the product is (and not add new features and never launch) vs knowing when to bend and add a feature that meaningfully moves the experience forward.
Q: What was easier than expected? 
Mr. Saint: [Crickets]
Q: What has most surprised you?
Mr. Saint: Over the last several years the world has begun to prepare for smart pens. It has been gratifying to see this shift in mindset. While we agree pumps are fantastic, as long as ~93% of people who use insulin are not on a pump there remains a huge opportunity to bring better technologies for that group. The new focus on pens means nothing but great things for people with diabetes.
-- by Maeve Serino, Brian Levine, Adam Brown, and Kelly Close