Nova Biomedical announced last week that its StatStrip Glucose Hospital Meter System received FDA clearance for fingerstick capillary testing of critically ill patients. StatStrip is the only BGM to earn this clearance, and can now be used with arterial, venous, or capillary specimens from the critically ill. According to Nova, the use of any other BGM in critically ill patients "is considered off-label by the FDA." While StatStrip earned FDA clearance in 2014 for arterial, venous, neonatal arterial, and neonatal heel stick use with critically ill patients, this latest regulatory win allows monitoring via fingersticks, a big point-of-care win.
Data for the capillary specimen 510(k) clearance were submitted from prospective and retrospective studies conducted at the Mayo Clinic and at Johns Hopkins Bayview Medical Center, comprising a remarkable 16,778 samples from patients ranging from one month to 106 years-old! According to the FDA decision summary, ~85%-86% of the retrospectively-collected values (n=16,000+) were within ± 12% / 12 mg/dl of reference, which officially falls short of FDA's 2016 hospital BGM guidance for >95%. FDA held an advisory committee on this specific topic on March 30, where it was emphasized that capillary fingerstick testing is less accurate than arterial/venous testing in this population. See FDA's two informative slide decks here and here.
FDA's Dr. Courtney Lias also shared the following via email with us, "This information was surprising because such large studies had not been done before and no one expected the same result to be replicated in three studies. The panel then discussed this information and made recommendations acknowledging the lower accuracy, but stating that the [fingerstick] option should still be available to users in hospitals (with appropriate labeling/instructions). One of our main goals for that panel was to make people aware of this biological difference." We salute FDA for pushing this forward.
Importantly, Nova's StatStrip and StatStrip Xpress2 can also be used by CLIA-waived operators for hospital point-of-care testing, allowing nurses and other operators to use them. This is a big deal, as it fixes a contentious issue that dates back years (e.g., see Hospital DTM 2015) – since point-of-care BGM in the critically ill was considered "off label," hospitals were technically engaged in "illegal" activity. CMS actually threatened to crack down on such off-label use by fining transgressing hospitals (i.e., most of them). The absurdity of this is captured here; basically, hospitals were in a tough spot, and with this new clearance, they can now use the Nova BGM on-label at the point-of-care in all patients.
Will Roche or Abbott invest in a similar clearance for their hospital BGMs? Or, is this area such a money-loser that they aren't pursuing it? Similar to traditional BGM, we don't think there is much perceived commercial upside in this market, given the investment needed to do these studies.
StatStrip offers bidirectional wireless connectivity to hospital databases, helping to reduce hassle and improve record-keeping. The connectivity is great to see, as manual entry of BGM values is obviously quite error prone, to say nothing of time-consuming and harder to identify patterns.

Nova also says StatStrip is the only technology that measures and corrects for abnormal hematocrit and reports no clinically significant interferences – the product page claims over 8,000 medications have been tested.

As we understand it, one big challenge in the hospital market is purchasing inertia and training burden – this market moves slower than consumer BGM. Since hospitals have thousands of people that have to be trained on BGMs, switching to a new BGM is really only worth it if the economic benefit of doing so exceeds the training cost and burden. As a result, some experts told us there is "very little switching in hospital BGM."

We fervently hope to see CGM move into the hospital over time, though day 1 accuracy and clinical inertia are challenges to overcome. While Medtronic's Sentrino and Dexcom/Edwards' never came to commercial fruition, we hope that next-gen CGMs become accurate and robust enough for inpatient use. The investment here is obviously significant. At Keystone, Dexcom CEO Mr. Kevin Sayer shared the company's interest in using the no-calibration G6 in inpatient settings. Obviously there is a lot to tackle in the outpatient market before moving into the hospital, but certainly a lot of hospital diabetes care is extremely challenging and we think CGM would do wonders – see Dr Roman Hovorka's closed loop data from ADA 2018 as just one example with current technology. As we covered in May, a new VA study (n=244) is examining CGM in hospitalized veterans with type 2. We imagine the difference vs. traditional BGM would be night and day.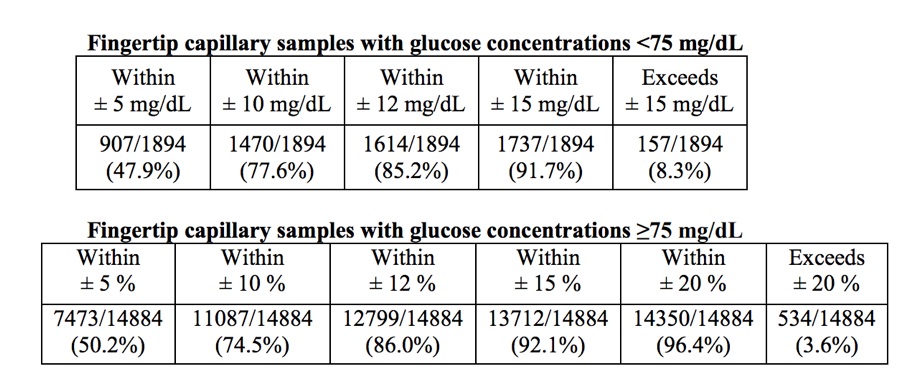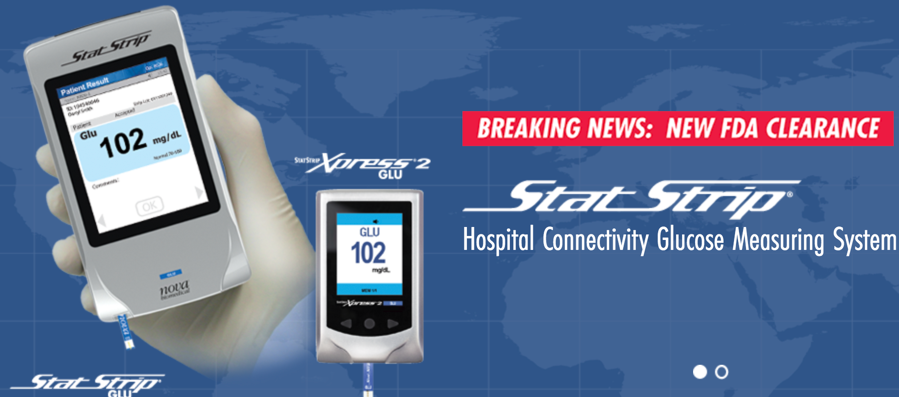 --by Maeve Serino, Adam Brown, and Kelly Close