Program uses data from proBEAT, which is based on the sugarBEAT platform, expert coaching, AI coaching, and gamification in its aim to drive behavior change and weight loss; based on Why WAIT program from Joslin; users can currently register and learn about the program
Nemaura Medical announced last week the "unofficial launch" of its new flagship program, "BEAT diabetes," a digital solution for weight loss and "potential" reversal of type 2 diabetes and pre-diabetes. See the campaign video here, which hands-down is one of the best marketing pieces we have seen in ages and we'd love to see this on prime-time with all the other ads for drugs. The program is available on a smartphone and tablet app and uses CGM data from sugarBEAT, as well as gamification and "high-quality" animation, to drive behavior change. It also includes coaching both by "fully qualified clinicians" and by the app's avatar Lena, which uses machine learning to optimize its personalized recommendations. Based on the announcement, it seems that this "unofficial" launch means that users can now "register and learn about participating," but not necessarily begin the program. Those who register now will also have access to a "portal to become among the first to access" the BEATdiabetes program. Full participation is expected to commence before the end of December this year.
Given that the program incorporates data from proBEAT, the sugarBEAT platform, we would guess that Nemaura is waiting to officially launch the program with the OUS launch of sugarBEAT that is said to be slated for "shortly." As a reminder, sugarBEAT is Nemaura's non-invasive, daily wear, disposable skin patch CGM with a rechargeable Bluetooth transmitter. In Europe, sugarBEAT was CE-Marked in June 2019 and has been in limited launch in Nemaura's home country of the UK. Things in the US are a bit murkier; sugarBEAT was submitted for PMA approval as a class III CGM in July 2020. However, Nemaura has also previously discussed plans to launch its CGM as a "wellness device," which, to our knowledge, would not require any regulatory submission (but, presumably, would make reimbursement far more difficult). Based on correspondence with the company, we believe Nemaura is aiming to distribute its "wellness device" CGM in the US as part of the BEAT diabetes program. However, without regulatory approval, the CGM will not provide real-time data to users, instead sending that data only to Nemaura's servers where coaches and algorithms can help make personalized recommendations.
Per the website, the coaching side of the program (i.e., everything but sugarBEAT's CGM data) stems from the Why WAIT program developed by at Joslin in 2005. Why WAIT is described as the "world's first and longest running, multidisciplinary weight management program for patients with pre-diabetes, type 1, and type 2 diabetes and obesity." Why WAIT has been quite successful: per an ADA 2015 presentation, Why WAIT participants (n=129) averaged over 24 lbs of weight loss during the 12-week program (-10% body weight loss) and maintained 6.4% body weight loss after five years. Nemaura believes that adding sugarBEAT technology to this already successful coaching program will further improve outcomes. Specifically, in the press release, CEO Dr. Faz Chowdhury stated, "We believe that the combined used of the app with the proBEAT version of the sugarBEAT platform has the potential to help reduce diabetes risk and even potentially reverse type 2 diabetes with continued and dedicated use." This is more likely to be true with recently-diagnosed type 2 diabetes and the longer one has type 2 diabetes beyond seven years, the far less likely reversal is possible, as we understand it.
With the launch of BEAT diabetes, Nemaura will enter the ever-expanding digital coaching market. Although a competitive market to get into, Nemaura does have the benefit of having an in-house CGM. Currently, all digital coaching programs available either do not offer CGM data integration or use CGM data from outside companies like Dexcom or Abbott (like Livongo, Onduo, Omada, One Drop, etc.). This is by no means a disadvantage and the trust associated with a well-known CGM is a positive in our view, though of course an in-house trusted CGM would bring the best economics. Of note, One Drop did acquire CGM startup Sano in April 2020, though it's unclear whether or when a One Drop branded CGM might reach the market. By using an in-house CGM like sugarBEAT, Nemaura might avoid the problems with API access that other digital health companies run into. Offering CGM to those with type 2 diabetes and pre-diabetes is appealing to a type 2 and pre-diabetes market whose desire for and awareness of CGM is expanding – though it will be far more appealing once it is reimbursed more broadly than just for those on MDI (multiple daily injections).
With this announcement, Nemaura Medical also re-launched its corporate website, which has been redesigned to "provide visitors with a more comprehensive view of our company." The new homepage centers Nemaura's technologies, including its BEAT diabetes program, sugarBEAT, its medical and non-medical continuous lactate monitoring technology, and its continuous temperature monitoring technology for viral infection (e.g., COVID-19) detection and disease progression.
Why WAIT Screenshots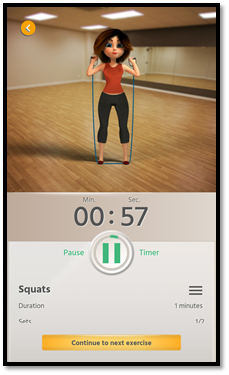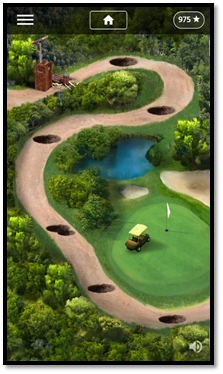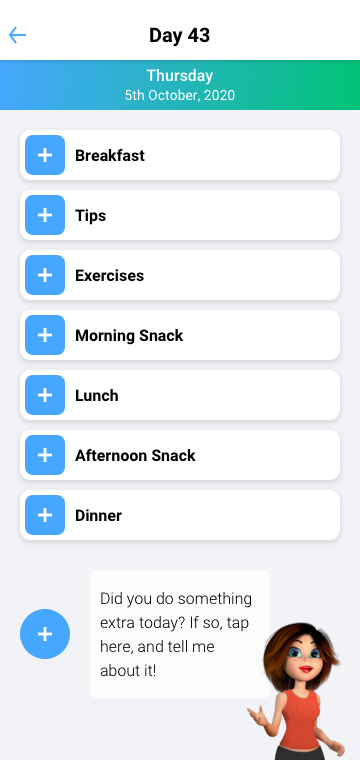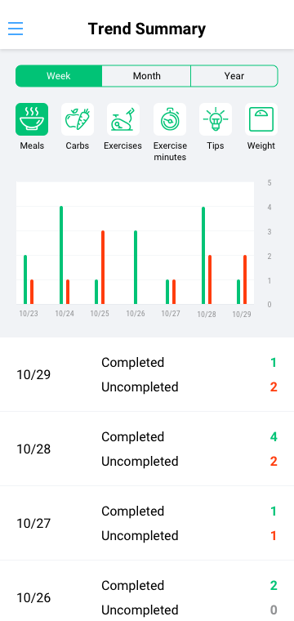 Close Concerns' Q&A with Nemaura
Are the clinician-coaches available 24/7? 

There are different levels of services and 24/7 will be made available to those choosing this plan/where it is appropriate.

Will BEAT diabetes clinicians prescribe users sugarBEAT?

Not until PMA is approved. In interim, we are using proBEAT whereby the user does not receive real time data; instead we receive the data on our servers and our algorithms prepare a report for the user to both inform and educate them about their glucose fluctuations. The value of the data is in how it is interpreted and used and this is where we are focusing until PMA is approved where real time data will be available.

What does the program cost?

This has not yet been disclosed but will be competitive to current offerings in the space.

What insurance coverage is available for the program?

We are seeking full reimbursement by corporate and insurers just as others are, mainly on an outcomes basis.

Are you planning on launching BEAT diabetes with over-the-counter sugarBEAT in the US? If so, when is OTC sugarBEAT coming?

On PMA approval. Anticipate towards end of next year.

What's the status of the PMA for sugarBEAT?
--by Katie Mahoney, Albert Cai, and Kelly Close