Data from Novo Nordisk's NovoPen 6 and NovoPen Echo Plus will automatically integrate into the mySugr Logbook for iOS users in Sweden; plans to expand the availability of the integration in other countries "in the coming months"
Today, mySugr, the patient-facing app of Roche's open ecosystem, announced the integration of Novo Nordisk's recently launched NovoPen 6 and NovoPen Echo Plus smart pens with the mySugr Logbook via NFC connectivity. The integration is currently available for iOS users in Sweden and allows users to view data from multiple Novo Nordisk smart pens alongside blood glucose values, CGM values*, activities, meals, and other diabetes related data stored in the mySugr app. Though only currently available in Sweden as far as we know, today's announcement expressed plans to expand this integration to other countries "in the coming months." Presumably, rollout cadence will match that of Novo Nordisk's connected pens. As of last month, Novo planned to roll out its pens in Western Europe "soon" (according to the Swedish site Medwatch; in our interview with Novo Nordisk's VP of Commercial Innovation Dr. Anders Dyhr Toft, we had the impression that following the launch in Sweden, NovoPen 6 and NovoPen Echo Plus would next become available in selected European countries reasonably soon, although there were understandably no specifics – we could also see this rollout be more circumspect, giving time for the insulin and GLP-1 giant to learn as much as possible from HCPs and people with T2D and T1D using the smart pens. Toft said mainly that time frames would vary according to "device, insulin brand and unique market regulations."
As a reminder, mySugr is a diabetes management app that was acquired by Roche in 2017 and provides a single platform to track all relevant diabetes data via a growing number of partnerships and integrations with the RocheDiabetes Care Platform, which is the healthcare professional-facing key component of the open ecosystem from Roche. As of early this year, mySugr had three million registered
users, including paid and free registered users; we do not have a sense of the engagement level of each group though there is widespread enthusiasm for the app – see our digital diabetes coaching landscape for more. On the smart pen front, we saw a Swedish announcement from Novo Nordisk announcing the launch of its smart pen line-up in Sweden in mid-March, adding another product to the growing smart pen landscape.
As a sidenote, this launch seemed under-the-radar screen, as the announcement was in Swedish only (let us know if you'd like to see the translation). At launch, Novo Nordisk's smart pens were integrated with Glooko's DiaSend patient-facing app, and we understand from our Q&A cited above with Novo Nordisk's commercial innovation head, Dr. Toft, that there are plans to integrate Novo Nordisk's smart pen line-up with Dexcom and Abbott in the future. We can imagine plenty of people with diabetes using mySugr would be prime candidates for a smart pen and that mySugr can help them reach that conclusion. It may also be that Novo Nordisk intends to use lots of health economics data to help those with T2D and T1D move toward MDI using smart pens – mySugr could have lots of additional potential as a partner if it can help show the health economics associated with smart pens vs closed loop diabetes management for all with T1D and those with T2D who would benefit from MDI and who are in healthcare systems with sufficient resources to help them move to MDI successfully. We are curious to learn more about which systems are at that point, as smart pen systems receive more interest and investment from key players in the ecosystem, especially HCPs. The emergence of a "practice TIR" is one that will help on that front – until recently, the practice "success" (better A1cs and better TIRs, not specific values) with metrics has been largely shrouded, but we see this changing over time.

As another aside, we imagine the propensity to connect actively with  Medtronic would be lower for Novo Nordisk since we don't see Medtronic investing in professional CGM at present. More professional CGM use for those with T2D on orals or GLP-1 or only basal insulin, for example, will have a high likelihood of leading those patients to a smart pen if they don't move toward pumps, assuming diabetes management with smart pens translate in cost parity. Clearly those using a closed loop pump or any pump at all for Medtronic would not be in line to use a smart pen (except possibly as a backup).
The picture below of the Novo Nordisk smart pens demonstrates the integration within mySugr, allowing users to easily see their logged meal, bolus, and glucose data on one screen. As smart pens gain visibility in diabetes management, we will be looking to see what partnerships and integrations may have the potential to "close the loop" for patients' data. Just as "closed loop" has been so easy for patients and HCPs to pivot to for those with T1D with resources, due to the tremendous upside of PWD being able to dramatically reduce hypoglycemia and severe hypoglycemia, we are interested to see – but not yet persuaded – that there is a corresponding "killer app" that will take many people with T2D away from easier to take therapies like basal insulin only, GLP-1, and SGLT-2s.
Of course, presumably many people with T2D do not have glycemic management that is being optimized on those courses of therapy over the long-term; how many of those people can move to smart pens is the magic question from our view. We are certainly optimistic that in that category, people with T2D who are not at their target TIR or people with T1D who can't access closed loop, smartpen availability should be very good news. There are always other competitive products coming down the pike, as well – smart pens will still be associated for many with T2D as a "hassle" or as a product that is too visible. Products like Cequr's Simplicity or Insulet's Omnipod 5 will be other options competing with smart pens for those patients.
We are very hopeful that every person with T1D who isn't ready or can't access the closed loop will look toward an option like a smart pen or a less expensive continuous insulin delivery. There is so much room for people with diabetes to get closer to their target glucose (and target TIR) and to move faster in that case toward reaching or sustaining for a longer period (or forever), heart health, kidney health, eye health, liver health, and brain health.
On the smart pen front, especially combined with algorithms to help guide insulin dosing and titration, this arena is essential to watch. We are particularly enthusiastic about smart pens from a cost perspective and believe they could play a transformative role in simplifying care and improving outcomes for the majority of people with insulin dependent diabetes on MDI therapy, as long as awareness, education, and execution all receive the right attention and investment. How to do that precisely remains an open question, but given that Novo Nordisk and Medtronic have clearly marked their intentions with Lilly and Sanofi next to enter the field – it's certainly setting up to be a battleground, with ideally all options favoring HCPs and patients as victors. We'll return with more after we've given that further thought and done some field checks.
Close Concerns' Questions
Will smart pen data be integrated into mySugr's coaching resources? Does this data integration with the mySugr Logbook extend to mySugr's bolus calculator to help patients dose insulin?

Is there a timeline for Novo Nordisk's smart pen integrations with Dexcom and Abbott? Is it correct to assume that Novo Nordisk and Medtronic may not officially end their partnership, but would not pursue it given Medtronic's line-in-the-sand purchase of Companion Medical in August 2020?

When and how will mySugr pursue other smart pen partnerships? To what degree is Roche interested in bringing more smart pen technology into its open ecosystem to enable integrated Personalised Diabetes Management (iPDM) versus working more closely with Novo Nordisk?

Is there a co-marketing strategy between mySugr and Novo Nordisk to help promote the use of their integrated smart pen system?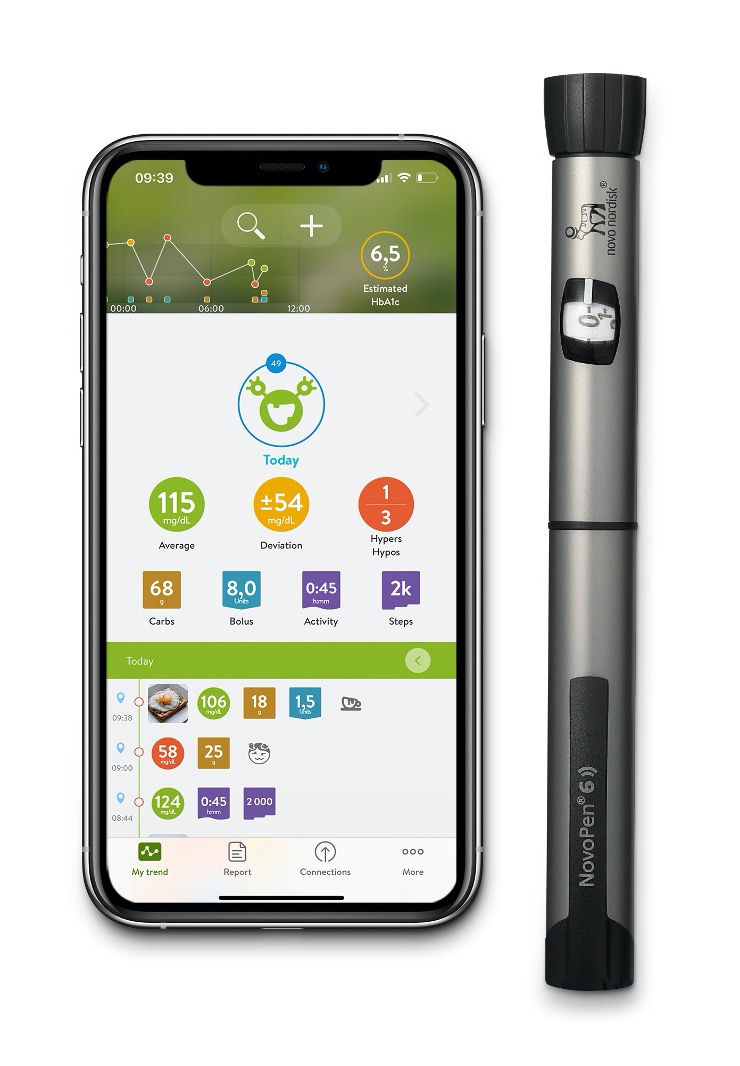 --by Hanna Gutow and Kelly Close
---
*Though we imagine most mySugr members use BGM data rather than CGM, this arena is fast-moving and presumably Roche will also transition toward more of its patient customers using CGM over time. See this New Year's Day 2020 blog by the highly admired mySugr executive management and beloved member of the diabetes online community Scott Johnson, named "How to Combine CGM & mySugr App".